Follow the links above to visit the other show pages.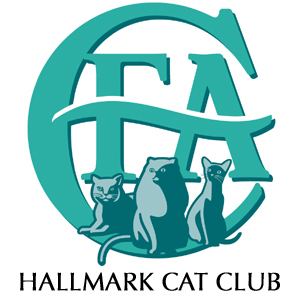 The Hallmark Cat Club presents- "Halloween spook-tacular!"
october 28 & 29, 2017 --- Two one day 6-ring shows!
4 Allbreed & 2 Specialty Rings each day!
closing date: Tuesday, October 24, 2017 @ 9 pm or when filled
Below you will find a PDF file of our show flyer. If you do not have Adobe Acrobat Reader, you can download a free version here.
You will also find the flyer below written out in case you cannot open the file.
Enter Online

Breed Summary:
(Posted after closing. PDF file)
Unofficial Results
(will be posted after show if available)
---
Spectator Info:
Location: Sweden Clarkson Community Center
4927 Lake Road South, Brockport, NY 14420
(585) 431-0090

Admission:
One low price - $5.00 (Children 10 & under are FREE!!)
Save $1.00 by donating a can of cat food!

(The shelter kitties really appreciate this!! :)
~or~
You can print off a coupon for $1.00 off an Adult Admission!
Limit one coupon per person, per day.
Click the Coupon below to print (PDF).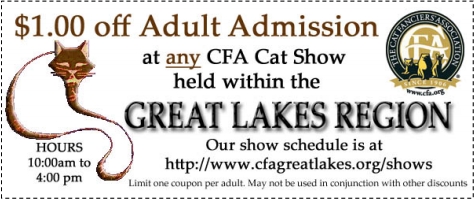 Show Hours:
9:00 AM - 4:00 PM Saturday & Sunday
Directions:
FROM NY STATE THRUWAY (I-90)
Exit 47 (I-490 LeRoy). After going through toll booth, take SR 19 North (Lake Road) to Brockport (approx 12 miles).
- Holiday Inn Express will be on the right.
- Entrance for Sweden Community Center is on the left after Aldi's supermarket. Turn left at traffic light in front of Aldi's and follow road up the hill behind Aldi's and into parking lot.


(click to enlarge)
Econo Lodge – go past Sweden Community Center to SR 31, turn left (West) onto SR 31.
Econo Lodge is on left.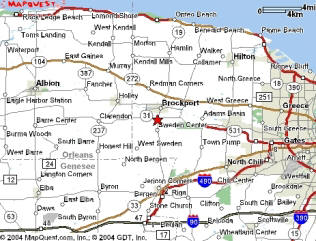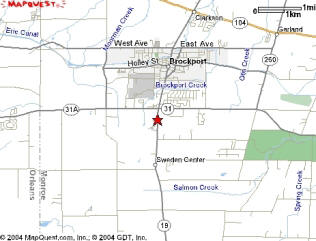 ---
Hallmark Cat Club
presents....
"Halloween Spook-tacular!"
October 28 & 29, 2017
Brockport, NY
ENTRY LIMIT 225
EACH DAY
Best Dressed Cat &
Best Decorated Cage
Contests on Sunday!!!

Special Entry Fee For Bengals!
Top 3 Bengals awarded in Each Ring!!

$100 Gift Card Drawing For Exhibitors Entered Both Days!!
Two one day 6-ring shows!
Household Pets welcome!

4 AB & 2 Double Specialty Rings each day!
JUDGES:
October 28, Saturday:
Rachel Anger (AB), Gene Darrah (AB),
Bob Gotlzer (AB), Karen Lawrence (AB),
Mary Auth (LH/SH), Doreann Nasin (LH/SH)
October 29, Sunday:
Loretta Baugh (AB), Diana Doernberg (AB),
Hope Gonano (AB), Annette Wilson (AB),
Chuck Gradowski (LH/SH), Lorraine Rivard (LH/SH)

SHOW PHOTOGRAPHER:
CHANAN
SHOW MANAGER:
Tammy Swan
tammytheswan@gmail.com
585-412-8756
CO-SHOW MANAGER:
Amanda Wolack

VENDORS:
Raymond Rice
raymondfrice@gmail.com
585-393-0575
ENTRY CLERK:
Nancy Grandison
53A Third Ave
Kitchener, ON N2C 1N7, Canada
entryclerk@bell.net
Phone: 519-578-7777

ENTER ONLINE
Enter Online
Don't forget to confirm your entries with the entry clerk!
CLOSING DATE: TUESDAY, OCTOBER 24, 2017 @ 9 PM OR
WHEN LIMIT OF 225 ENTRIES IS REACHED.
ENTRY FEES - Separate Each Day:
$50 First Entry - incl. catalog
$45 Second Entry
$30 Third Entry and each additional
FREE 1/2 CAGE WITH 3rd or 5th ENTRY! (LIMIT 1)
$25 Special Entry Fee For Bengals!
MISCELLANEOUS FEES:
$20 Extra Half Cage (1 Show)
$30 Extra Half Cage (Both Shows)
$25 Grooming Space (limited - 1 Show)
$40 Grooming Space (limited - Both Shows) $10 End Of Row Benching (Each Day)
(No end of row charge for handicap)
*Single Security Cage Must Purchase Double Cage Space*
$10 Substitution Fee (Per Entry)
$50 Returned Check Fee
Make checks payable to "Hallmark Cat Club" (US funds only) to: Lisa Mastin 1404 Penfield Center Road Penfield, NY 14526
Fees at door must be paid in cash if entered in the final 10 days from close of show.
No charge for online entries!
SHOW HOURS:
Check-in Saturday & Sunday: 7:30 AM - 8:30 AM
Judging:
Saturday & Sunday 9:00 AM - 4:00 PM
SHOW HALL: Sweden Clarkson Community Center
4927 Lake Road South, Brockport, NY 14420 (585-431-0090).
Air conditioned showhall.
Smoking is NOT permitted in the showhall.
HOTELS:
Many area hotels will take pets and a list will be sent with confirmation.
All entries in Championship (except Novice), Premiership (except Novice), registered Kittens, recorded Household Pets, and registered cats competing as Household Pets with a Household Pet color class prefix will be scored for CFA awards. Owners of novices can contact the entry clerk for a temporary registration number. This is a CFA licensed show and all CFA show rules will be enforced. For a copy of the show rules, send $7.00 to CFA, 260 E. Main St, Alliance, OH 44601. The club reserves the right to add judges not named in the flyer. Cage size is 22"x22"x26". Litter will be available: bring your own litter pans, cat food and dishes. Claws of all entries must be clipped prior to benching. It is strongly advised that all cats and kittens, present in the show hall, be inoculated against feline enteritis, rhinotracheitis, calici virus and rabies (proof of rabies vaccination is mandatory in NYS). It is further recommended; that cats and kittens be found negative for FeLV before entry. All entries must be free of fleas, fungus and infectious diseases. Declawed cats are not permitted in show hall. No kittens under the age of 4-months; will be permitted in the show hall. Show hall is heated and air conditioned. The club will not be responsible for lost or stolen articles.
Showhall is heated & air conditioned.